Go Back
Marisa Thistlewaite ~ QFA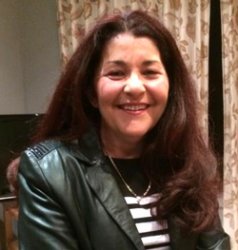 ACF Panel: 2010, 2014
International: Yes

Joyner QLD 4500
Phone: 0408 630 082
Mob: 0408 630 082

Airport: Brisbane (BNE)
Marisa entered the cat fancy in 1991 and bred Birmans under her prefix Belshogar. Over the years she has shown her Birmans and a Persian Neuter achieving numerous major awards at a local and also interstate level at many shows including Nationals.

After 20 years she decided to retire from breeding to devote more time to running a cat's only quality boarding cattery with her husband Garry while sharing their lives with 2 Poodles, 8 retired Birmans and 1 Persian. Then in 2011 during her Shorthair Judge's course she decided to acquire a Burmese Neuter to show and was totally captured by the breed. She is now breeding and showing Burmese with some very special cats.

Marisa has held a number of positions over the years including CFCCQ Registrar, QFA Vice President and Shorthair Registrar and Treasurer of the Birman Club. She is honoured to be a Life Member of the Birman Cat Fanciers of Qld.

Marisa is an All Breeds International judge attaining her Group 1 licence in 2008 and then Group 2 & 3 licence in 2014.

INTERNATIONAL ASSIGNMENTS
New Zealand 2014