Go Back
Barbara LaRocca ~ QFA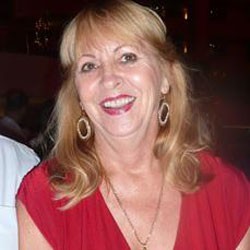 ACF Panel: 1990, 1999
International: Yes

Ashmore QLD 4214
Phone: 0411 427 106
Mob: 0411 427 106

Airport: Coolangatta (OOL) or Brisbane (BNE)
Barbara was introduced to and instantly fell in love with the Burmese breed in 1979 and began breeding under her Riokay prefix. In 1988 she decided to bred Abyssinians as well. She has also imported Somalis and bred Burmillas, Tonkinese and Maine Coons. Barbara bred Supreme Exhibit winners in both Burmese and Abyssinians and has had numerous Best Kitten and Cats of the Year with QFA. She has twice proudly achieved Group 3 Prefix of the Year with QFA.

Barbara began training with QFA as a Shorthair judge in 1988. After judging for a couple of years she started training in Longhairs and in 1998 became an All Breeds judge with QFA. She has judged and continues to do so throughout Australia and New Zealand and has also judged in Kuala Lumpur, Germany and the Netherlands.

In 2017 Barbara returned as President of QFA Inc. Barbara was President of QFA Inc. from 2002 – 2015. She is also currently President of Burmese Cat Fanciers Club of Qld and previously held the positions of President of the Abyssinian & Somali Cat Club of Qld and is currently the President of the Gold Coast Cat Club.
INTERNATIONAL ASSIGNMENTS