Go Back
Debs Armishaw ~ GCCFSA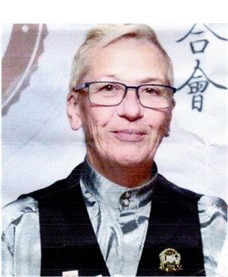 ACF Panel: 2018
International: Yes
14 Barry Street
Hamley Bridge SA 5401
Phone: 0403 057 188
Mob: 0403 057 188

Airport: Adelaide (ADL)
I have been involved within the cat world since 1986 and started breeding Siamese/Orientals in 1990, when I was granted my prefix "Pernpet" and my first breeding girl came to rule my life.

I have bred Siamese & Oriental for approximately 25 years and I'm currently owned by a couple of Oriental Bi–colours.

I obtained my shorthair license in 2001 and my longhair license in 2017 after successfully passing all my assignments and exams as a transfer judge in 2016.

I have judged in New Zealand, Australia, and China.

I have moved from Sydney to Adelaide and am a member of GCCFSA. I have lived in Australia twice before, in 1984–1985, and again in 2010–2012, after the Canterbury earthquakes, and now have decided to make Australia my home once again.

I returned to New Zealand in 2012 and applied to re–join the NZCF judging fraternity. In 2015 I was elected to the Executive Council. I held the following Portfolios: Judges, IT, and Registrations. I ended my three–year tenure also holding the Vice Chair position.

Over the past 30 plus years I have been involved in all the various aspects of the Cat World, breeding, judging, Club committees and running cat shows. Most recently as part of the Executive for CATS NSW prior to my move to South Australia.

In my other life, I have worked as an HSSEQ Advisor, Chef, Bus and Forklift Driver, and also a Lab Technician. I have travelled over most of NZ, been to Fiji, USA, and China.


INTERNATIONAL ASSIGNMENTS
New Zealand, Australia & China